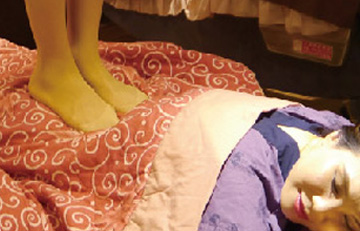 A.

打通任督二脈 淋巴/指壓
AROMATHERAPY RESTORATION MASSAGE
1200M 2000 NTD
全身使用醒目薰衣草、白玉蘭和苦橙葉精油,透過滑動及輕揉的手法,遵循體內經絡淋巴的走向推展,並以熱敷加強已達到放鬆肌肉之效果。 A blend of Lavender & Petitgrain essential oil is applied during the massage, along with hot compress, deep guided strokes and firm pressure. This combination of techniques ensures the relief of severe tension and the enhancement of blood circulation, as it works on both the the fascia and deeper muscle tissues.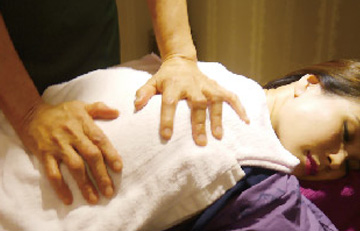 B.

全身按摩到睡著
RELAXATION MASSAGE
足部按摩 90 M 1500 NTD
An oil-free massage with a focus on a balanced blend of dynamic stretches and the stimulation of pressure points, promoting both relaxation and joint mobility.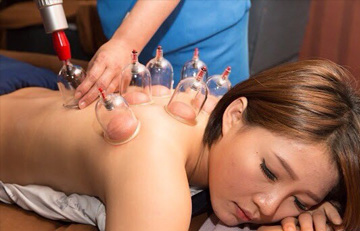 C.

簡易放鬆
MAINTENANCE MASSAGE
60 M 1000 NTD
A massage that is applied to the most common tension areas and muscle groups to enhance blood circulation and tension relief.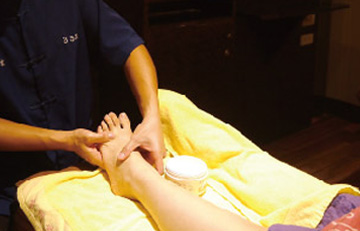 01.

無影腳
FOOT MASSAGE
足部按摩 30 M 700 NTD
A 30-minute reflexology foot massage with the emphasis on trigger points to refresh the body and promote relaxation.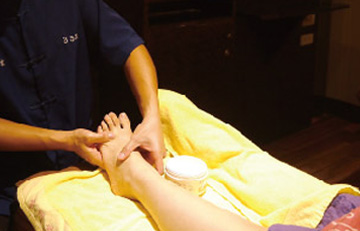 02.

輕功水上漂
ELUXE FOOT REFLEXOLOGY
足部按摩 60M 1400 NTD
使用草本茶水泡腳,以經絡、穴點按摩為主,改善足部末梢的血液循環。 Starting with a warm towel and a relaxing blend of herbal tea to soak your fetid, we aim to remove tension and melt your stress away by applying firm and direct pressure to a combination of specific meridian points located in your foot. Our own special method of reflexology is sure to improve general circulation and relieve discomfort throughout the body, as the restoration of harmony within your body is rebuilt from the ground up.
03.

靚晶晶 水噹噹
FACIAL MASSAGE
美顏 40 M 800 NTD
基礎清潔、溫和去角質、清粉刺搭配精華霜 以經絡、穴點按摩為主,肌肉按摩為輔,刺激臉部循環,改善氣色,最後以保濕面膜呈現水嫩肌膚。 Performed by our licensed estheticians, our facials are designed to improve the health of your fascial skin and allow a radiating, smoother and younger-looking you to shine though.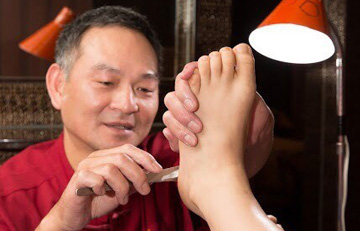 04.

雪花片片老皮掰掰
FOOTCALLUS REMOVAL
削腳皮 700 NTD
台式除老廢腳皮,以專業刀具搭配磨腳石板磨除多於老皮變粉嫩腳丫。 Getting rid of excessive dry skin and calluses will help to smoothen and restore your feet to their natural state of beauty.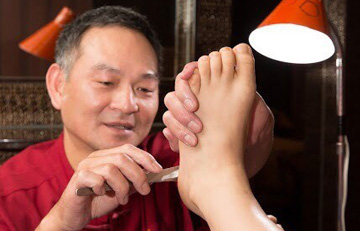 05.

纖纖玉手
MANICURE
台式修甲 300 NTD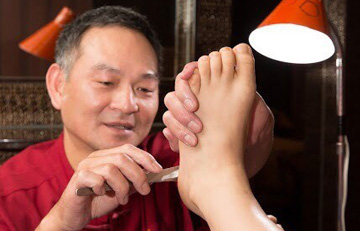 06.

靚腳攻略
PEDICURE
台式修甲 400 NTD
台式修甲,將指甲修型甘皮磨整、磨除硬皮倒刺、真甲拋光。提供免費指甲油上色(限女性)。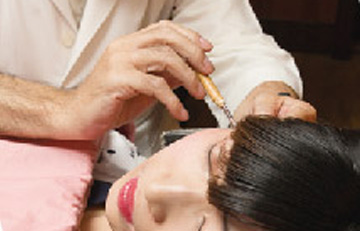 07.

台式專業掏耳
EAR CLEANING
500 NTD
獨門技術,去除陳年耳垢。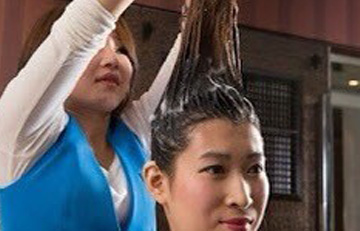 08.

台式洗髮
SHAMPOO
500 NTD
「坐著洗」指腹按壓頭皮放鬆。